About Us
We believe that, through offering outstanding artistic experiences for all in our communities, and by operating as robust social enterprises, arts centres present a fantastic model for the cultural venues of tomorrow.
Future Arts Centres was founded in 2013 by an affiliation of nine leading UK arts centres:
The Albany, ARC Stockton, artsdepot, Brewery Arts Centre, Cambridge Junction, Lincoln Drill Hall, mac Birmingham, Rich Mix, Stratford Circus.
The network has grown and now includes more than 140 UK-based arts centres.
In 2023, Future Arts Centres became a registered company limited by guarantee, and an Arts Council England 'IPSO' to provide sector support for arts centres.
It is co-chaired and managed by Gavin Barlow (Chief Executive & Artistic Director of The Albany) and Annabel Turpin (Chief Executive of Storyhouse), with Administrative Director Christine Lee.
The Board consists of Alison Clark, Annabel Turpin, Daniel Brine, Gavin Barlow and Jane Earl.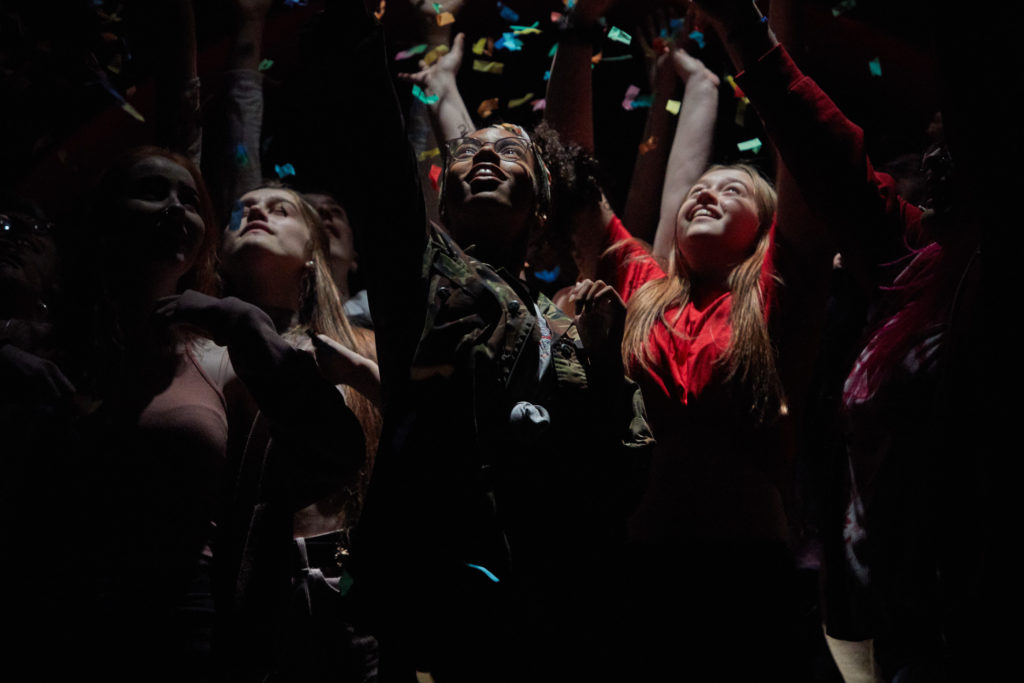 Our objectives
The objectives of Future Arts Centres are to:
create a unifying leadership voice for arts centres and their unique artistic and social contribution to the cultural and civic life of UK towns and cities


advocate for sustained and increased investment in arts centres

ensure the role of arts centres is recognised in artform development and funding policies

develop new, artistically driven, collaborative partnership models

explore business collaborations which innovate and support sustainability
Key Principles
Future Arts Centres operates within a set of key principles that encapsulate our belief that arts centres:
provide outstanding artistic experiences
maximise social impact and community cohesion through the breadth of their activities and depth of engagement

are 'businesses' making significant contributions to the economy

drive economic growth by acting as incubators for individual artists and entrepreneurs and through cultural SME's, supporting them with advice and training to establish their own enterprises

contribute to regeneration and growth through their local economic impact and by providing cultural place-making

provide 'safe houses' for the development of artists and companies, encouraging and supporting artistic experimentation and development

drive innovation within the industry, with business models that enable artistic risk-taking

provide safe and stimulating environments for the creative development of children and young people

Activity
Future Arts Centres' activity has included:
Global-Vision, a three year, £500k Arts Council England Ambition for Excellence funded project, exploring how arts centres can work effectively internationally
Accelerating Growth, a development programme exploring growth and innovation around partnerships, supported by the Esmée Fairbairn Foundation
Here and Now, a national and local celebration of culture within communities to mark the 25th birthday of the National Lottery, supported by Arts Council England
National meetings for Future Arts Centre CEOs, attracting 50+ CEOs of UK wide arts centres, usually held three times a year
Development of tailored training programmes for FAC members, in collaboration with The Management Centre and Arts Marketing Association
Establishment of a fundraising group, exploring national sponsorship opportunities
Provision of an online peer support platform, connecting members across the country
Advocacy and lobbying for arts centres, leading to significant press coverage
Action research groups to share best practice and test new ideas 
Annual survey of key statistics for FAC members, leading to publication of annual reports
Other benchmarking exercises including biennial salary survey, fundraising and audience data comparison, in collaboration with Spektrix
Membership
Membership is free and open to any arts centre in the UK that embraces our principles.
Future Arts Centres members benefit from:
Invitations to meetings and events for Future Arts Centres leaders
Access to our online peer support network, enabling members to instantly reach out to other arts centres across the UK for information, advice and support
Inclusion in Future Arts Centres generated PR and advocacy activity
Access to our annual salary benchmarking information
Opportunities to be involved in Future Arts Centres funded projects
If you lead a UK based arts centre and would like to join, please click below: