Tactics for the Tightrope is now available for digital download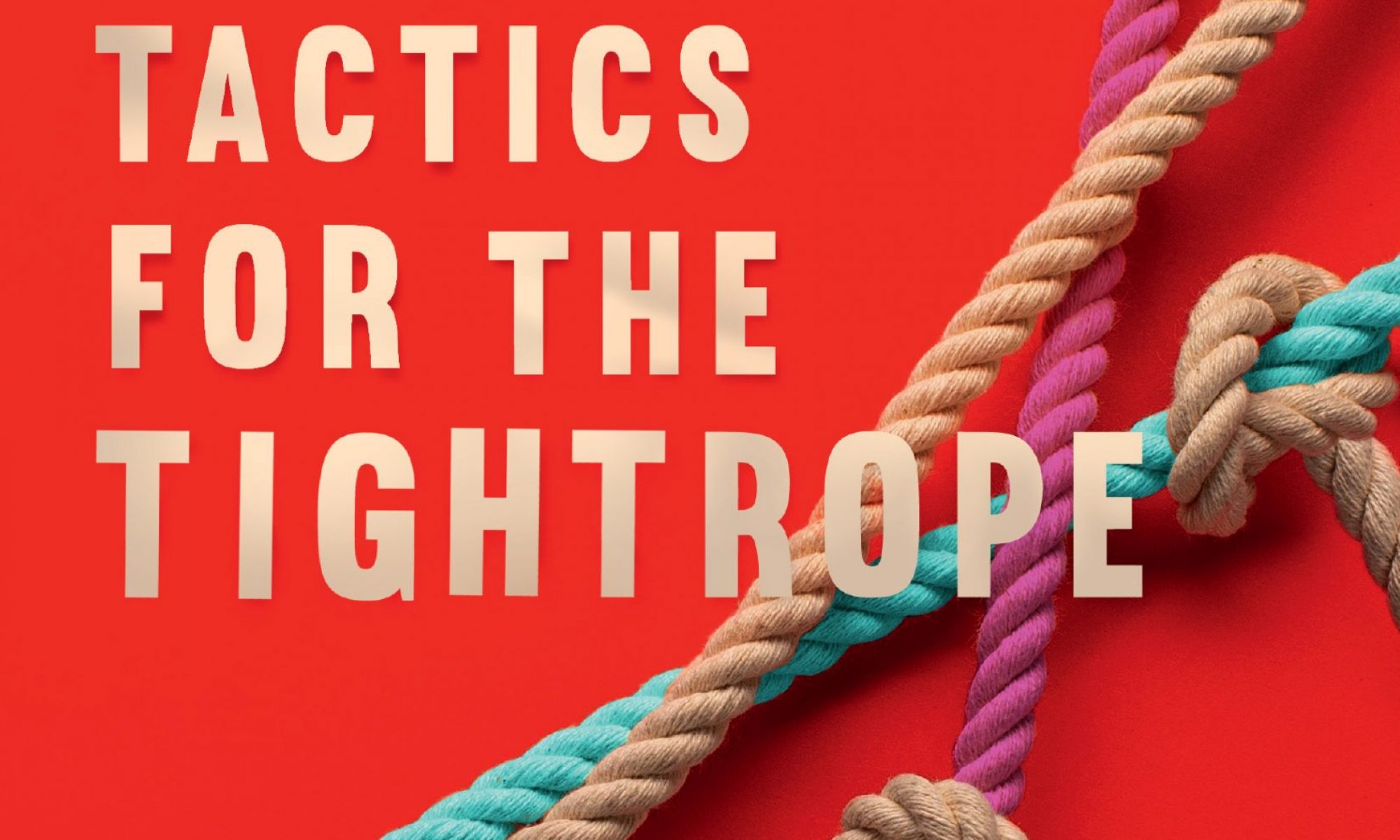 We're pleased to announce that Tactics for the Tightrope is now available to download for free.
Packed full of ideas and practical tools, the book helps artists, leaders and anyone involved in running a cultural organisation adapt and build resilience. Following on from the print publication in July 2021, the downloadable version has all the original tools included to help support idea generation and thinking individually, within meetings or workshops.
Responding to contemporary challenges, author Mark Robinson draws on years of research and work with cultural organisations to show how creative resilience can be a process of resistance. Contained within its pages are several tools and tactics to help anyone assess resilience and resistance within and beyond the cultural sector.
Reviews of Tactics for the Tightrope:
"Philosophical, poetic and hugely practical: I ended up feeling some of the ideas in the book as well as understanding them as concepts. The Tools and Tactics are brilliant and very immediately usable."
Rachel Adam, Museums Northumberland bait
"In this generous book about agency and change, Mark Robinson offers tools and thinking to help those working in the arts and cultural sector understand and make the most of the assets we have, to make the change that we need."
Moira Sinclair, Paul Hamlyn Foundation
To begin your free download click here