The search for diverse work for young audiences…in the USA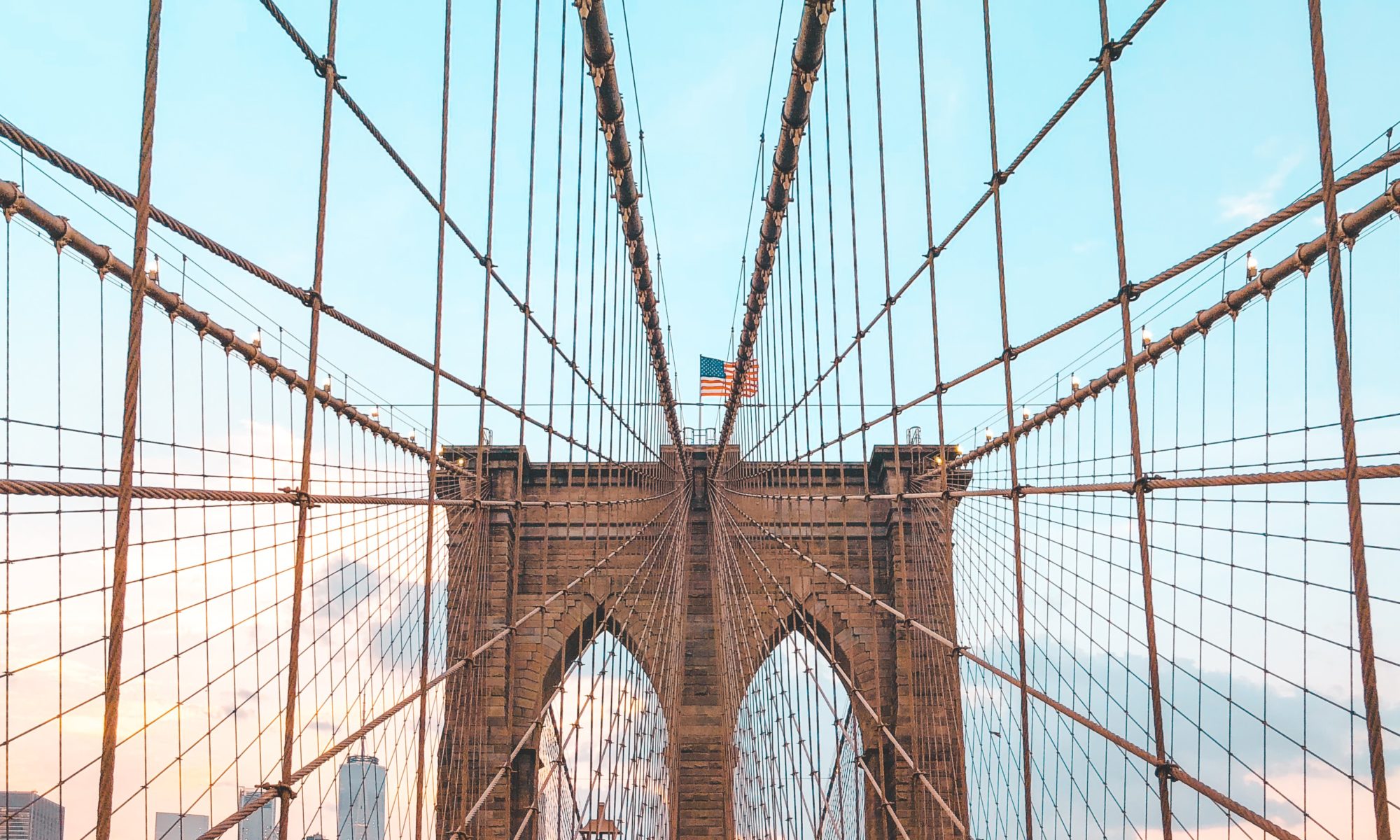 Our latest post reports on a trip to the States by Z-arts and Stratford Circus staff:
Z-arts and Stratford Circus both shared an interest in how America is tackling the issues of ensuring there is diverse representation programming, making and performing Theatre for Young Audiences. We were both keen to explore funding mechanisms in the US and in particular how they gain support and funds from corporate organisation and individual donors.
Our first meeting on Thursday 25th October was with Raymond Codrington of Hi-Arts NYC, Hi-ARTS (formerly known as the Hip-Hop Theater Festival) is a leading organization within the urban arts movement. Located in Harlem in an old school converted into mixed use accommodation of residential, office space and with a gallery, rehearsal and performance spaces. The discussion with Raymond was wide ranging and we talked about their work with communities and artists of colour. Hi-Arts offer these communities and groups development opportunities, alongside much need space, time and resources to develop new work. One of the recurring themes of our visit appeared in this early conversation; both for Hi-Arts as well as the US and UK arts and culture sectors, the talent pipeline for artists of colour remains an area in much need of development to ensure that there is adequate representation on local, national and international platforms.
Raymond talked about the Hi-Arts journey and how they have moved from predominantly dance theatre to becoming much more multidisciplinary in the work they support. This move allows them to look at diversifying and representing heritage and other communities including LGBTQI. Their focus is on social justice and ensuring that under-told and underrepresented narratives are given the chance to be heard and seen. Both Z-arts and Stratford share a similar outlook– London, Manchester & New York are multi and inter-cultural cities and we are similarly driven to ensure that the arts and culture we support is reflective of these communities.
Z-arts have STUN based within their building and we observed similarities between work programmes for both organisations and no doubt ways that we could exchange knowledge, programming and artists. More conversations to be had!
Our next visit was to The New Victory on 42nd Street. This was truly an amazing organisation to visit and is the only dedicated children and young person's venue in New York City's Theatre District and funded by the work & profits of the other theatres within the area. In 1995, The New 42nd Street launched the revitalization of 42nd Street by creating The New Victory Theater, New York City's first and only non-profit performing arts venue for kids and families.
The New Victory showcases artistic disciplines and traditions from a multitude of cultures because they believe that audiences of all ages deserve theatrical stories and experiences that spark the imagination and broaden an understanding of the world and children's' place in it. They are the largest provider of live performing arts and arts education to NYC schools. The New Victory School Partnership program makes it possible for 40,000 kids each year to see live performances for little to no cost. In schools across the city, The New Victory pairs these visits with free, arts-based classroom workshops and trains 2,250 teachers in artistic professional development to help educators incorporate the arts into their daily curriculum. It was hard to find comparisons financially as it had such a unique funding mechanism!
For Z-arts this was one of the organisations that has the most parallels with ours, though they are bigger and more central than Z-arts which lies on the perimeter of Manchester City Centre. They have programmed some of the same work as both us and Stratford Circus –we watched a very enjoyable production of Beauty and the Beast by NIE. We were also impressed with the digital displays that they had in the foyer space, alongside their arts activities related to the show. As Part of Z-arts Digital Strategy we have plan to create more digital content and expand our digital outputs through our performance and participation programme. Z-arts already have arts and crafts accompanying each show, called Art Cart, and we would love to expand this offer and have interactive digital content for our children and families. In October 2019 will be hosting the Big Imaginations Children's Theatre Festival, the programme will be led by work that includes digital, to our audiences it will just be the usual brilliant children's theatre that they know and love!
It was interesting to hear about the issues facing the New Vic, who struggle to find diverse work for their audiences and who are also striving to find artists of different heritage to be part of their Labworks programme. They are currently trying to build networks with other venues and companies that create and programme work for young audiences; by creating a network they can increase their reach and meet new artists. There is real lack of work for theatres of the New Victory's size and much of the work created on a larger scale doesn't tour. Touring work was challenge we identified within the US, with many productions being staged in only one venue due to the distance, cost and work associated with touring in North America. There are certainly ways to share productions that would transfer to the New Vic stage and how you explore creating touring networks and partnerships that could support North American tours for UK companies. It would be great to spend more time looking at the what already exists, infrastructure, barriers, similar issue to UK touring and how we could look at solving problems together and creating more opportunities for American companies in the UK and vice-versa.
The next day took us to Brooklyn and the Brooklyn Academy of Music. BAM is a multi-arts centre located in Brooklyn for more than 150 years. BAM is the home for world-renowned programming in theater, dance, music, opera, film, and showcases the work of emerging artists and modern masters. The talk here was brilliant in relation to our digital strategy as mentioned above and the programming for our Festival. Stephen had so many suggestions and insights into great interactive digital work that he had seen or had programmed. We all agreed to share digital and children's programming via Whatsapp to create a small international programming group. There were definitely grander ideas about how we could share some of these links in person with an international artist residency programming where the outcome would incorporate performance and participation in house and in community and school settings.
Our last visit was to the Lincoln Centre – think ice skating in winter, The New York Phil and other leading companies all based in one place. Tucked away was the Lincoln Centre Education facility. Here we met with Peg Schuler-Armstrong: Director of Programming and Production and members of her team. Lincoln Centre have programmes of engagement that cover family, community and schools. The Lincoln Centre naturally attracts those of means due to the nature of the companies and productions but they work hard to reach those from poorer communities through these programmes. Funding covers engaging those who come from poorer communities and those with disabilities and they find financial support for these projects.
One flagship project was the Big Umbrella festival, a month long festival for people with autism that featured free performances along with CPD and a day long symposium. The motto of their work was "Nothing about us without us".
The Lincoln Centre's work with schools is through long term engagements. The Focus Schools project is in its third year and aims to equip students with an artistic voice and support with auditions and portfolio development.
They use a programme evaluator and like many projects in the UK use a model of theory of change. There is a real focus on youth development and entrepreneurship. The Lincoln Centre help co-ordinate a network for teaching entrepreneurship curriculum. Students learn across 8 different areas of curriculum for 2 hours a week for 4 years of high school at the Centre. This does mean that they reach students who have the time and ability to make this commitment and realise they could work with those more in need; thus their ambition is to move this into the tri-state areas.
Overall it was an extremely enlightening trip. It was difficult to draw too many parallels with funding as the system in the US is quite different. My thoughts are that actually in terms of talent pipelines and ensuring that what we do reflects the diverse audiences and population, the work being undertaken in this country is at the forefront and that many people in the arts and culture sector are aware of these issues and trying to find solutions. There are great ways to share what's happening in these organisations, artists and productions and ways that we can learn from each strengths and success. I look forward to following up on these connections and working closely with our friends across the pond in the future!
Saskia Metcalf, Z-arts
@Z_arts_mcr