Working with young people…in Copenhagen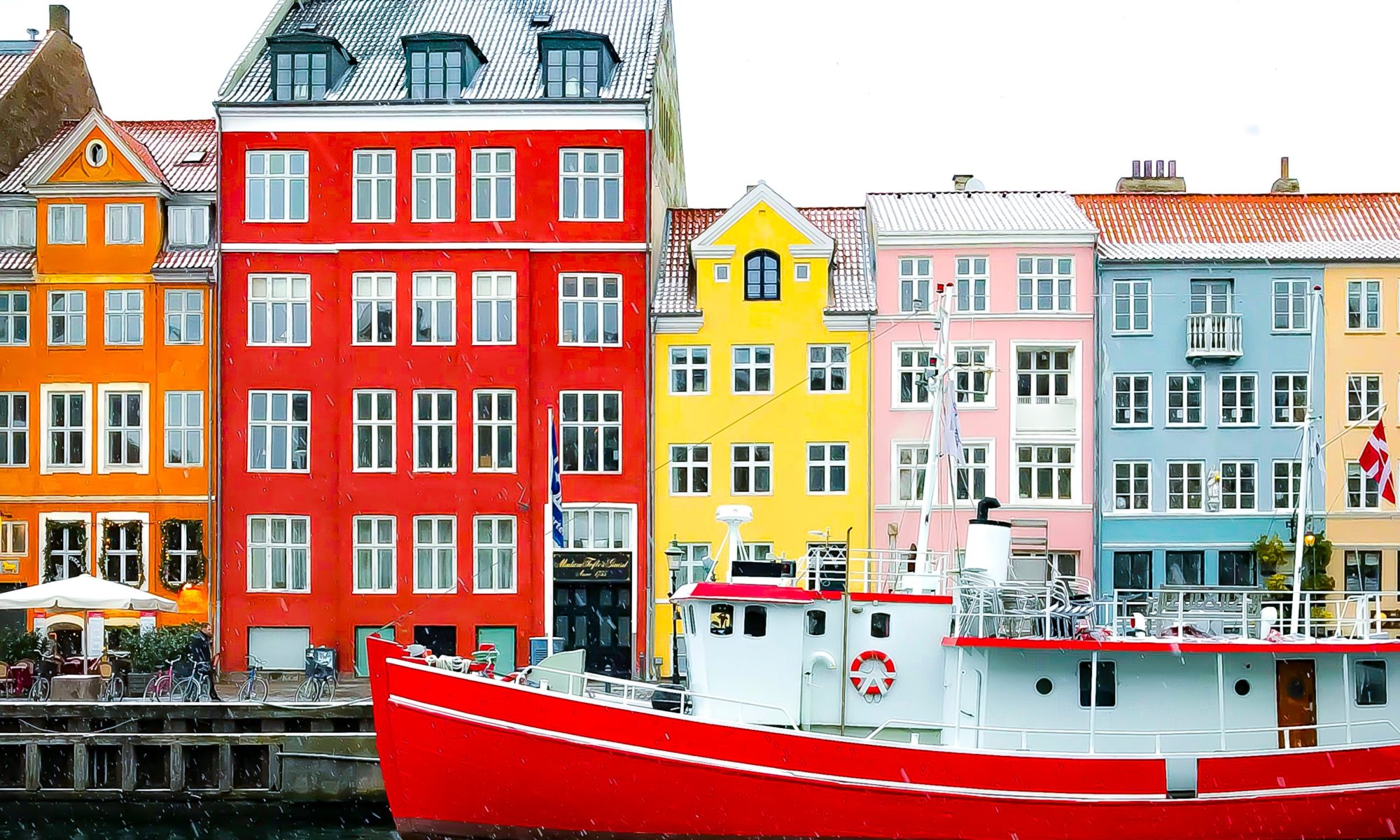 As part of the Albany's Creative Dialogue, Kirsty Collander-Brown, Youth Programme Manager travelled to Copenhagen with Gemma Rowan, Artistic Director of Sounds Like Chaos – a company of teenagers in Deptford, South East London who specialise in making new, devised theatre and creative, community focused projects. Sounds like Chaos are Associate Artists at the Albany, Deptford. Gemma and Kirsty were following a line of enquiry: interrogating socially engaged and partnership programming and talent development, exploring how we can work more effectively with our local community organisations and grass roots talent to create work together that includes, is led by and that engages young people from diverse backgrounds and communities that have traditionally been sidelined from the arts. Gemma wrote the following response to the visit…
A good theatre is a community house one where everyone can come and all our stories might be told.
I visited C:NTACT, Copenhagen, an independent theatre and media organisation that specialises in making theatre and film with and for young people with Kirsty Collander-Brown from the Albany in December 2018. The strip of Copenhagen we visited felt like someone had taken several of the very clean, 'regenerated' parts of London and stuck them together. There were two main metro lines with around 20 stops that you could ride up and down, all night, if you wanted. The bread was dark and fantastic and the offices and flats had been designed, in the now famous Scandi minimalist fashion, to within an inch of their lives. I was especially interested in visiting C:NTACT because of my background in collaborating on art, theatre and events with young people. An interest which began at the Albany around ten years ago.
C:NTACT describes itself as being dedicated to social and cultural integration and education. They often work with marginalised groups of young people and people sharing a common social "problem" to make shows that bring about, what Artistic Director and founder Henrik Hartmann defined as an emotional connection between the audience and the situation of the performers. Henrik was clear this wasn't about empathy alone. It was about changing perspectives.
C:NTACT work with 'non-professional' performers, mainly young people. This is important to their approach. The starting points for each show are the stories and realities of the people making it. This was a place where the community took center stage. Henrik was passionate, the stage belongs to them, it's their right to be there. Henrik founded C:NTACT and through its work rejected what he felt was high art and the dusty pedestals professional artists were put on in traditional institutions. He was after something different. Henrik told us about C;NTACT's first project where he advertised in the newspaper for lonely women to make a show about their experiences. He told us they'd had hundreds of people interested and had selected around fifteen to make the work with. The repertoire of shows includes co-created works on extremism with former radicals, stories about being young and vulnerable, democracy, inequality and the social divide in Denmark, racism and sexuality.
The building had a trendy open plan warehouse feel about it, industrial but warm and fashionably creative. There's a large staircase you ascend in order to get into the theatre, which in true Danish style looks and feels casually simple and yet you know a lot of thought has gone into getting it just right. We were invited to see a show by a group of teenagers. There were around fifteen performers onstage. Later we found out that they had developed and rehearsed their parts separately and then spent a week putting the show together. There was a packed audience, mainly young people with a few adults. The show was, for the most part, in Danish but we could tell from the set and props that they were talking about education and reading and writing. The show was about real experiences of having dyslexia. Each performer spoke to the audience about their struggles and ended their section with their hopes and dreams for the future. The show was well put together and the performers were exceptional, brave and even though most of the time I couldn't understand them, palpably authentic.
This seemed to be what C:NTACT do best. As someone who makes theatre and art with young people there is something exceptional and almost radical about the thing that can flow through a non-professional performer. Peter Brook put it better: "young, inexperienced actors have some quality that can flow through them…this transparency is the finest quality of all". And there is something moving and exceptional in this, a kind of social acupuncture, we, the audience, let our guard down and are able to simply be here because the young people on stage are not afraid to simply be there with us, that's what's so disarming and maybe even freeing about C:NTACT. The community take on the role of author and performer and they are also the audience, this to me feels like magic. I often ask myself why is theatre important to me, what can it do that no other medium can and this was it. It's the community house, maybe the last place where we can go in person to think about who we are and how we want the world to be, and the bonus is you get to say your piece uninterrupted and the audience are locked in. I once asked a teenager this same question and they said theatre is unique because it doesn't have any adverts, and that's also true.
Henrik explained to us that C:NTACT have a specific way of finding people to work with. They will identify a social "problem" and then put out a call to find people who were affected by it. They then select from these people a group to explore and make the show with. The topic is set but the group will define the content. Directors and dramaturgs and other professionals are involved in shaping it.
C:NTACT has partnered with a range or organisations across the world to tell the stories of those who might otherwise never go to a theatre, who might not think it's a place for them. It's exciting to visit an organisation that so boldly and confidently says this is what we do. We change who makes theatre and by doing that we change who watches it. We don't do this on the side, we do it all the time and we invest all our resources in to it. Young people are not just part of the programme, they are its heart. Many of these ideas aren't new, but what is impressive here is the level of commitment and the impact feels potentially transformative for theatre and what it might be in the future.
There is a lot to take from this experience when thinking about how to work in meaningful ways with communities. The investment in the work, the seriousness with which it is treated and how it is prioritised are just a few points.
The trip also raised some important questions. Should all work made by and for the community be problem led? If I am dyslexic (and I am) should this be the only story I am allowed to tell? How do we not limit the communities we work with based on the problems they are perceived as having? Henrik told us that what truly matters is that the young people know the stage belongs to them, it is their right to stand on it, and that they must step onto it and take this opportunity to say something. I agree, my question is how much should we dictate what they say when they take that step.
Gemma Rowan
Artistic Director
Sounds Like Chaos